I got a complimentary copy of this book from the author in exchange for an honest review – thank you very much!
Official synopsis:
Some Secrets Kill.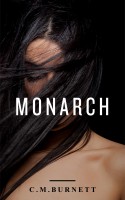 Anna Kapoor knows what she wants. When she meets Virgil Matthews and marries him she sees her life come into focus. But Virgil has a roaming eye. Her life is once again blurred when she finds that Virgil is cheating. She enlists a detective agency to help her with her divorce.
Mara Tolliver is assigned to Anna's case. She meets Virgil and falls for him causing a domino effect that leads to Anna's tumultuous divorce. Virgil walks away from Mara and his marriage leaving Anna with nothing.
Monarch has always been the protector. He's intelligent, manipulative and selfless… to a point. But when he sees an opportunity he seizes it.
Years later Mara and Anna will once again be at odds. Their reunion is calamitous. Vengeance and murder are just the beginning. As one woman fights for love and another wants payback. But Monarch wants it all.
My impressions:
The story seemed original enough  to be worth your while. It moves round a group of women: an ambitious detective, a betrayed wife,  owners and employees of a very special detective agency who deals with unfaithful husbands. All of them meet because a rich man, Mr. Trent, was murdered and an innocent woman, Mara, was set up to pay the price of that murder. Will her employer, Regina,  find the real culprit fast enough? Will her beloved agency survive the scandal?
I liked how this book started – with a murder after which a murderer is getting a tattoo. However I didn't like the fact that I found a typo already on the first page of the narrative:
"Her memories wondered to the monarch butterflies she saw every summer when she was a child. They were a symbol of freedom."
Correct me if I am mistaken but I think 'wandered' instead of 'wondered' would make a better sense.
There are other examples:
"I don't want to talk to her. I told her that hair brain scheme wouldn't work," Regina said with a frown."
'Harebrained scheme'?
"The gape in her walk let Leia know she's determined."
'Gape'? Maybe 'gap'?
Mind you I found those without looking very hard and they were all in the first half of the book. The second was a bit better but the typos still happened. Overall I suppose a professional editor would improve this book noticeably. Apart from eliminating the typos it would be nice if the beginning was less chopped up. All those constant switches between characters and storylines were a bit confusing and if you feel confused at the beginning you might never get to the end. Then you meet many characters whose back stories can be overwhelming a bit and prevented a complete immersion in the plot, at least in my case. I had the feeling that if the author decided to stick to three-four POVs it would make her book far more interesting and me a happier reader.
Final verdict:
Very good ideas, not exactly stalwart execution. Pity.