Product info (from Goodreads):
Ged, the greatest sorcerer in all Earthsea, was called Sparrowhawk in his reckless youth.
Hungry for power and knowledge, Sparrowhawk tampered with long-held secrets and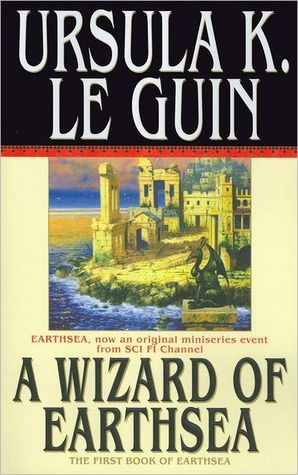 loosed a terrible shadow upon the world. This is the tale of his testing, how he mastered the mighty words of power, tamed an ancient dragon, and crossed death's threshold to restore the balance.
My impressions:
A classic story penned by a very well-known author, first published in 1968 and still it took me so long to read it. It was a simple coming-of-age story, written in a very original style. It can be called an introspective book. It was also a book strangely devoid of stronger emotions.
The whole story of Ged was told in such a way that it seemed to me a parable, not a story. There are no interesting personalities or relationships in this book, no adventures, just a very, very dry, almost didactic, quest. Don't get me wrong – the tale wasn't bad on the intellectual level but for me, without all those emotions, it was a bit underwhelming. Nothing drew me in and caught my imagination. After a while, I stopped caring.
Final verdict:
What can be said about a classic book which simply didn't work as well as it should? Only this: not all books that appears to be on everybody's reading list must necessarily be good for you, sad but true.