Product info:
Adam Kay was a junior doctor from 2004 until 2010, before a devastating experience on a ward caused him to reconsider his future. He kept a diary throughout his training, and This Is Going to Hurt intersperses tales from the front line of the NHS with reflections on the current crisis. The result is a first-hand account of life as a junior doctor in all its joy, pain, sacrifice and maddening bureaucracy, and a love letter to those who might at any moment be holding our lives in their hands.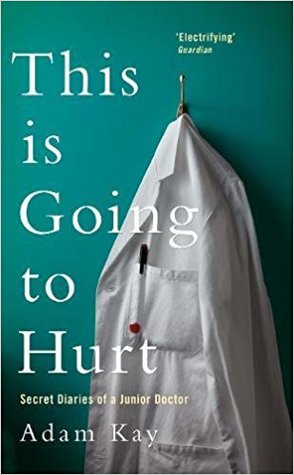 My impressions:
It was a breeze to read and a quite funny book even if most of the anecdotes, jokes, and stories told by the author are rather unrepeatable, especially during a meal. Be prepared for lots of blood, births, bad language, and assorted 'implements' stuck in orifices which are really better left unstuck.  Anyway, as Kay was specialising in gynaecology or "brats and twats" (or so called it other doctors – the charming bunch, all of them) I learned more about giving birth than I ever wanted to know. The author, true to his promise, also explained in footnotes every medical term he used.
I recommend this book mainly to all these hopeful future doctors who think that profession means mainly brilliant career, social respect and tons of money – do read it before it's too late.
Final verdict:
An important, eye-opening book. I wouldn't read this again, but I appreciate the fact that, apart from gory, funny, and sick stories about patients it also had a serious message attached to it.